Microsoft Office Download for Home Use (Faculty/Staff)
All full-time faculty and staff are eligible to download and install Microsoft Office on up to 15 personally owned devices (5 computers, 5 phones, 5 tablets). You retain the right to download and use the software for as long as you are employed by the university. You will lose access to this software upon separation from the university.
You can download the software after logging in to your email account at https://webmail.ben.edu
Once you login:
1. Click the waffle icon

2. Click Office 365

3. Click Install Office

4. Click Office 365 apps. Click on Other install options for additional choices.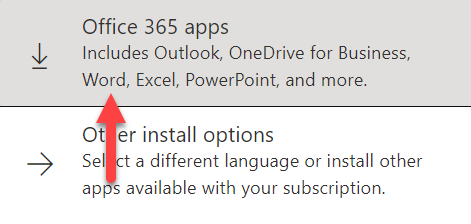 Note that the software applications available differ depending upon your operating system (more programs are available for Windows than for Mac OS).