Set Jabber to Answer Calls on the Computer
After you install or reset Jabber, you may need to update how it answers calls. Click the icon in the lower left of Jabber to see the choices.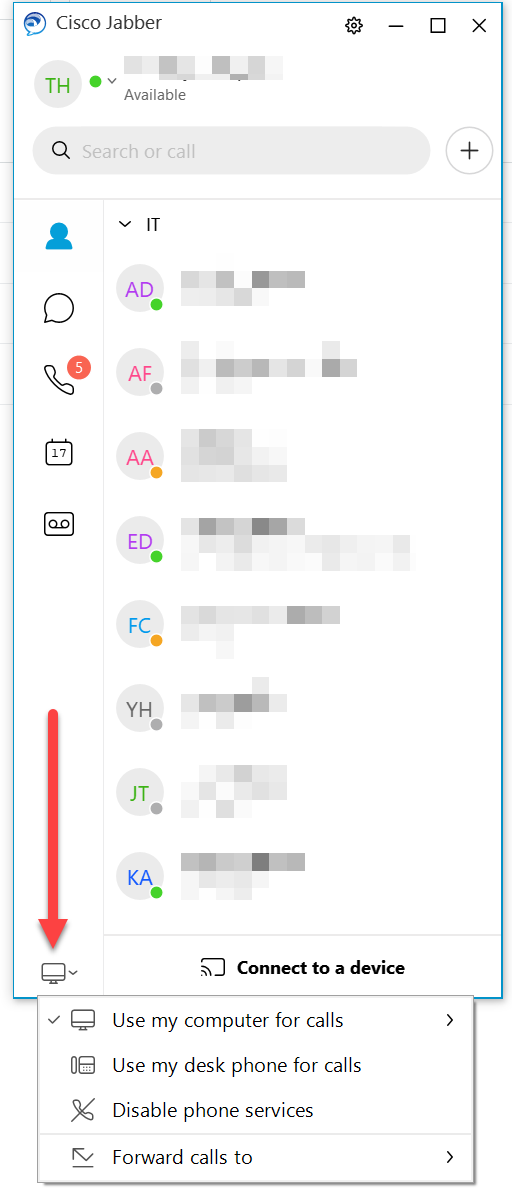 Make your selection:
Choose Use my computer for calls to have calls ring on your computer. Incoming and outgoing audio will use the computer speakers and microphone (or your headset, if you use one).
Choose Use my desk phone for calls to make and receive calls using your desk phone. Incoming calls will ring on your phone, not your computer. If you dial from Jabber, the call will be placed via your desk phone.
Choose Disable phone services to use Jabber just for chat and its other features.
You can also choose Forward calls to to set or cancel call forwarding.